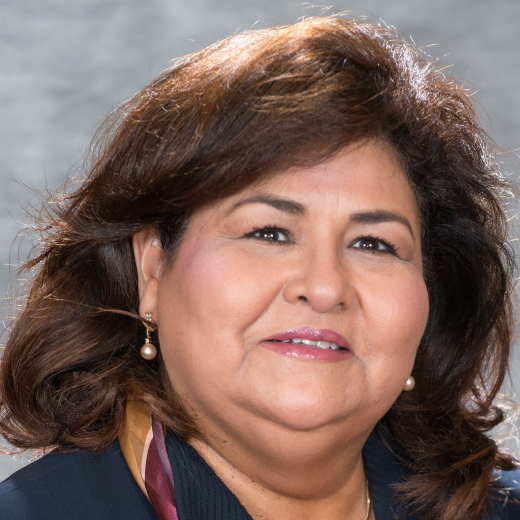 Rachel Gonzales-Hansen
Interim CEO, National Association of Community Health Centers (NACHC)
A life-long resident of Uvalde, Texas, Rachel joined the staff of the National Association of Community Health Centers (NACHC) in January 2020 as the Senior Vice-President for Western Operations and is currently serving as Interim President and CEO. Prior to joining NACHC, she served as CEO of Community Health Development, Inc. (CHDI). Rachel's involvement with CHDI began while serving as one of its founding board members in 1983. In 1984, she accepted the position of Executive Secretary and in 1986, was appointed CEO.
In addition to overseeing CHDI's operations and significant growth, Rachel focused on improving access to affordable, quality health care for people from all walks of life, including those from rural areas, agricultural workers and veterans.  Over her 37 years with Health Centers, she served as a board member for the Texas Association of Community Health Centers including being elected to officer positions of Secretary, Treasurer, Vice-President, and President. She was also an engaged member of NACHC, having served as chair of various committees, and, in 1996, was elected as Chair of the Board of Directors, with the distinct honor of being the first Hispanic female to serve in that position.
Rachel has been appointed to national advisory committees, including the Secretary of Health & Human Services in 1999 and the Secretary of Veterans' Affairs in 2008. In 2011, she was named the Geiger Gibson Distinguished Visitor in Community Health Policy at the George Washington University School of Public Health.
Rachel remains committed to the advancement of the "Community Health Center" primary care delivery model. This model espouses the philosophy that every patient is treated respectfully, in a wholistic approach, and where the patient is a partner with the health care team in determining their treatment plan.
April 17, 2023 Monday
Welcome & Keynote
Rural Healthcare: Partnership & Innovation